Educational Public Outreach Program
Metal Casting Presentation for students
This is an extraordinary chance to invite Sculpture Trails to your school. The Metal Casting Presentation provides a unique opportunity for students of any age group to learn the art of metal casting and is completely free to schools in the Greene County area. The current Artist in Resident will provide a visual presentation for the students at their school. The artist will present images of cast metal sculptures and the process of how they were made. Next, the students are shown how to create a sculpture of their own by carving a design into an open-faced relief mold. Sculpture Trails will provide each class one large open face sand mold for students to carve. Once completed the Artist in Resident pours molten metal into the mold forever capturing the unique design in aluminum. The class will witness the entire process from start to finish and the students get to keep their sculptures. For the full experience the students and their families are invited to witness the metal being cast into the students' molds at the Trails Foundry. After the pour a guided tour is given of the Museum's collection displaying the many ways artists approach the metal casting process. This presentation is the backbone of our educational public outreach program. The main goal of the program is to teach the children in our region about the importance of the Arts within their community. The Trails offers students a place to freely express their artistic passions and learn that there are many ways in which art is a gift that will benefit them for the rest of their lives. 
Request a Presentation today email us at Sculpturetrails@gmail.com or call 502-554-1788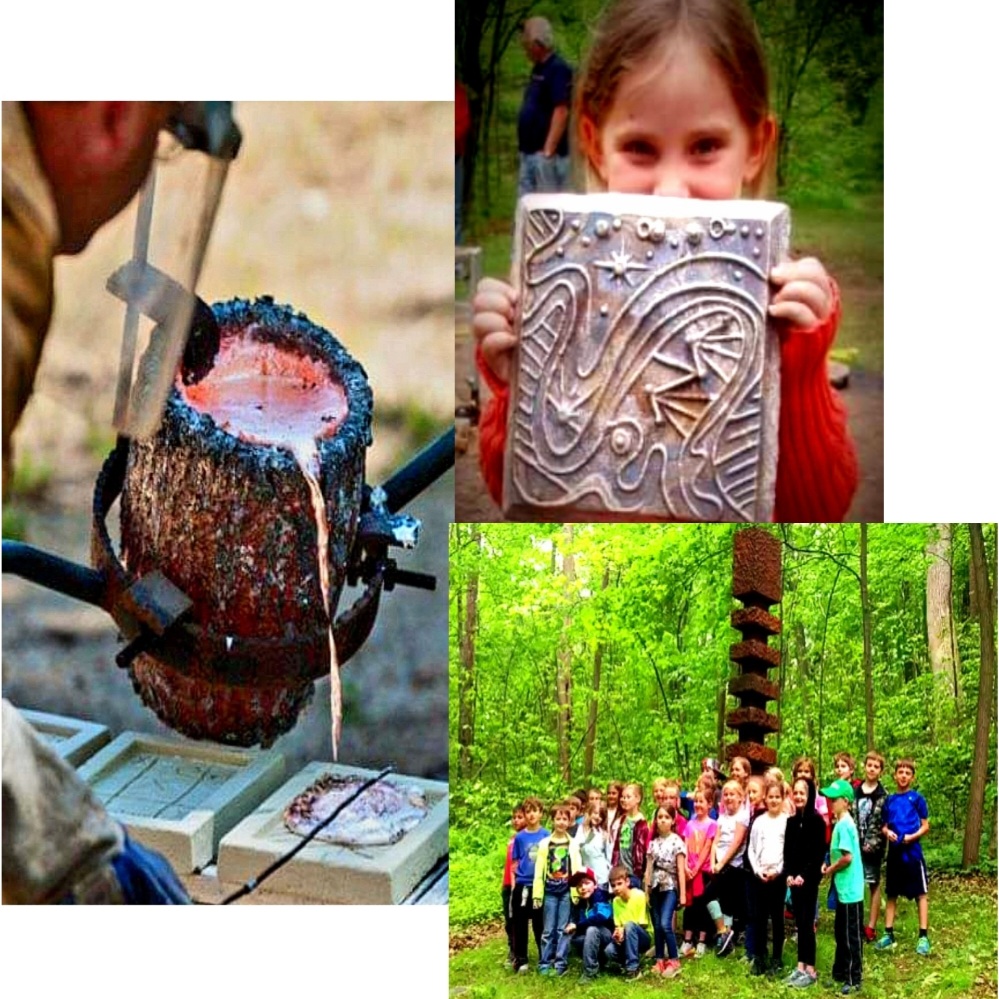 Title of the image box
Integer posuere erat a ante venenatis dapibus posuere velit aliquet. Cras mattis consectetur purus sit amet fermentum.