Educational Outreach Program
This program will bring Sculpture Trails to you!
The Sculpture Trails Educational Outreach program provides a unique opportunity for students and groups to learn the art of metal casting. Viewers will experience an educational demonstration along with a hands-on approach to creating their own metal relief sculpture. Participants can customize their experience to meet the needs of their party. The Sculpture Trails Traveling foundry provides an on-site presentation or the option of hosting the event on the Museum grounds. Additionally, a guided tour of the sculptures in the collection can be provided upon request. 
The cost for the event will vary depending on which elements are included in your program and number of participants. All donations help aid in funding Sculpture Trails art programs in Greene County, IN.
Funding is available for some iterations of this program  and we can help your organization write a grant to help bring us to you. Ask about discounts for education-based organizations. Email inquiries to SculptureTrails@gmail.com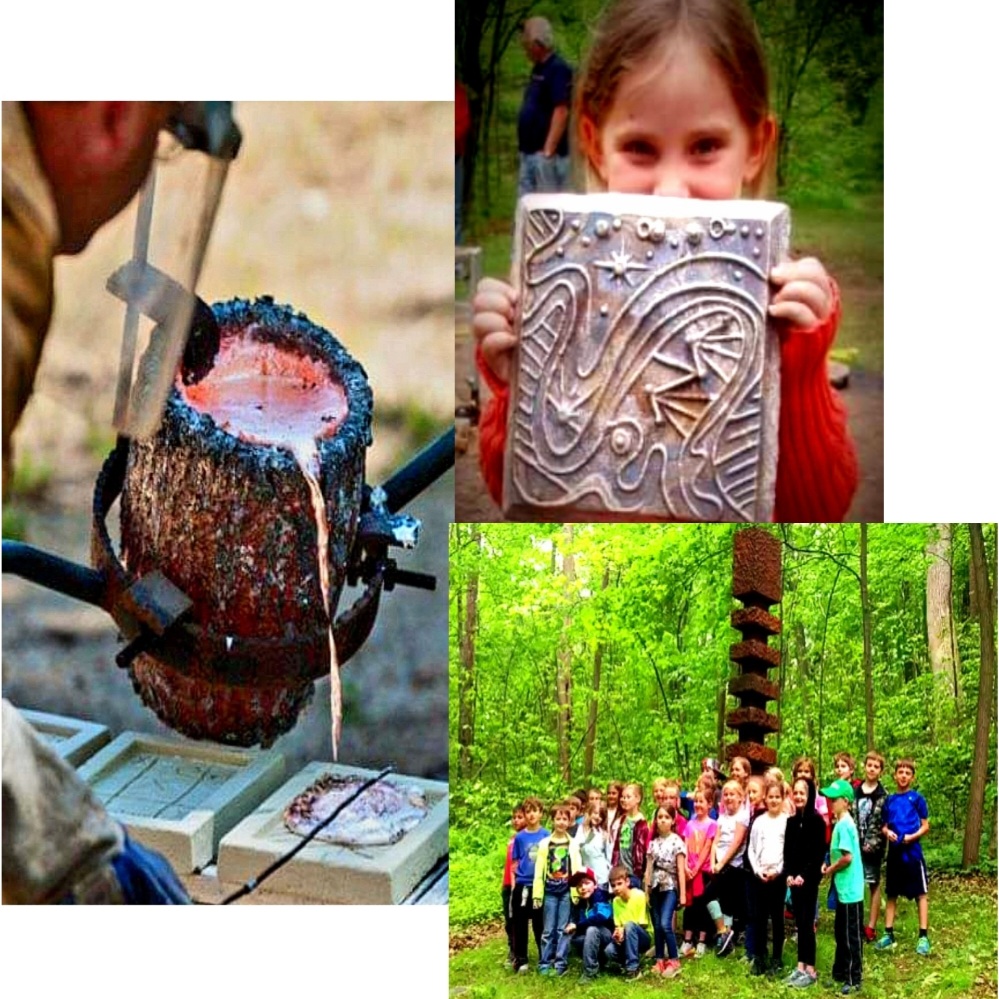 Title of the image box
Integer posuere erat a ante venenatis dapibus posuere velit aliquet. Cras mattis consectetur purus sit amet fermentum.