Sculpture in Public Places
About the Tour:
The sculptures in public places tour is a self guided outdoor experience. Providing an opportunity to explore local businesses that support the program, while viewing some of the international sculptures from the Sculpture Trails collection.
Take the tour today and enjoy the local gems that Indiana has to offer. Whether it's sipping a glass of hand-crafted, local wine at Owen Valley Winery, having a fun night out at the French Licks Casino, or even discovering the love of books at Bloomfield public library, and so much more. There is something for everyone to get excited about and sculptures to be discovered on the way.
If you would like to further support Sculpture Trails Outdoor Museum, feel free to make a donation by clicking on the form  located at the bottom of the page and enjoy the tour.

About the Program:
This program currently involves six organizations in our surrounding counties displaying six large outdoor sculptures on their property. The sculptures selected for this program rotate every other year so each site gets to host each piece. Sculpture Trails makes sure that the sculptures stay in great shape by providing restoration and upkeep services so that our participating organizations need not worry about these aspects of hosting a large outdoor sculpture.
The Sculpture in Public Place Program is designed with many components that will benefit the organizations involved and especially the parts of our communities that are underserved in the arts. This program will help teach our next generation how important the arts are, support creative problem solving, the idea of building with your hands, and how the Arts bring pride to their community. These are principles that will stay with them throughout their lifetime and, in turn, benefit the counties involved.
Where are the Sculptures Located:
About the Sculptures:
Each of the sculptures in rotation were brought over from England through the Save a Sculpture program. They were created by Royal British Masters Pam Brown and Roy Kitchin whose works were in danger of ending up at a scrapyard. Through many generous donations and a lot of volunteer hours we were able to get the pieces shipped to Indiana and lovingly restored.
Each piece is sponsored by the host locations as well as through grants, individual sponsors, and specified donations. If you would like to help the Sculpture in Public Places program please consider becoming a sponsor and make your contribution through the Sponsorship Form.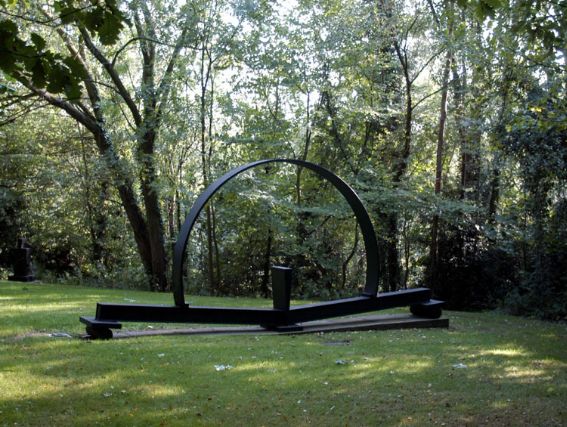 Roy Kitchin, Blake, Ca. 1982, Sculpture Trails Outdoor Museum, Solsberry, IN.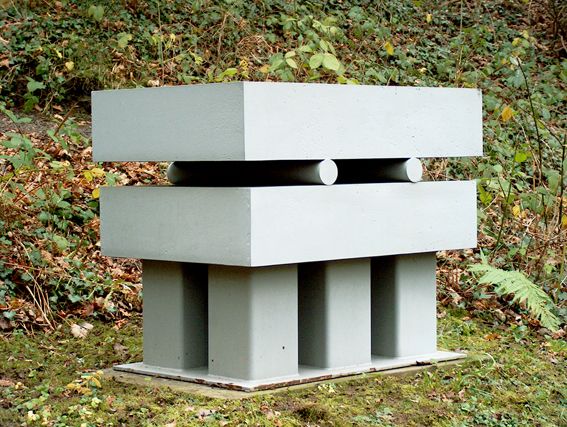 Roy Kitchin, Little Roll Right, Ca.1995, Owen Valley Winery, Spencer, IN.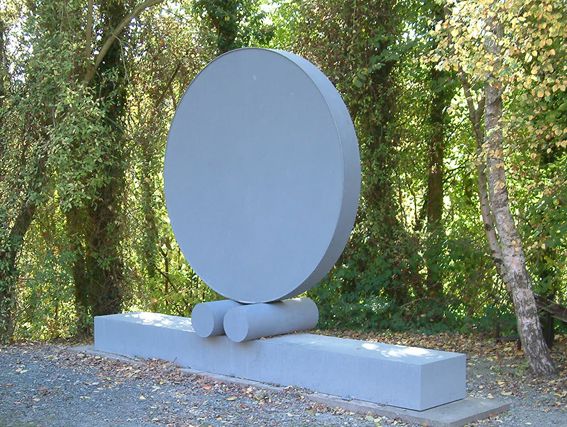 Roy Kitchin, Sun II, Ca. 1982, Greene County General Hospital, Linton, IN.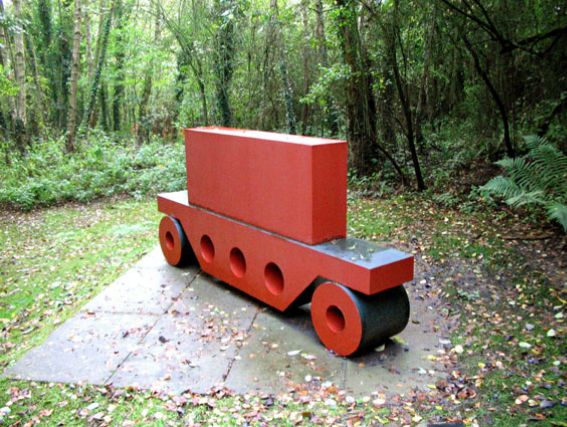 Roy Kitchin, Sine Track, Ca. 1983, French Lick Casino, French Lick, IN.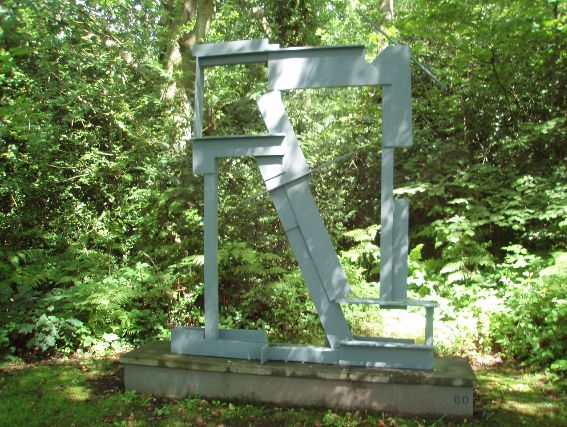 Pam Brown, Offcut, Ca. 1996, Greene County Public Library, Bloomfield, IN.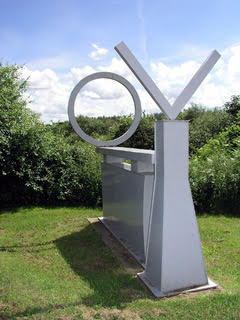 Pam Brown, Surveyor, Ca. 1990, Eastern Greene Elementary School, Bloomfield, IN.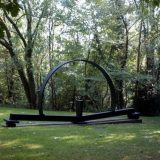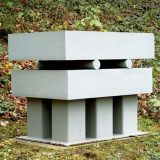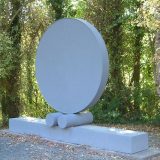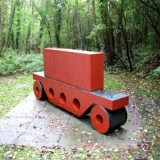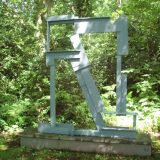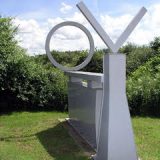 Become a supporter of the Sculpture in Public Places program.