Self Guided Tour
The most popular way to see Sculpture Trails is our self guided tour. At the beginning of the trail there are maps located on the donation box or click here for the Map. You are welcome to hike the Trails on your own any day from 9 to 5.
Guided Group Tours or Field Trips At Sculpture Trails Outdoor Museum
For all visits of groups over 10. Please fill out this form.
Make your reservations below. Include two dates that you are interested in attending and group size.
Guided tours and field trips are now available for school groups K-12, boy scouts, girl scouts, or a group of friends that want to try something new.
Offers an exciting and educational experience of 100+ large-scale outdoor sculptures. Come see how well the sculptures compliment nature. It is an extremely unique experience.
It's great for any age group
Tour duration: 2 hours
Tour times: 12-5, 7 days a week
Tour length: 1 easy mile
$3.00 each for groups under 20
$2.00 each for groups over 20
Before you head our way. Print this information.
Print Sculpture Trails Park map.
Print Sculpture Road map from Yoho's
Print Step by Step Directions
The wooded paths are not handicap accessible but we will make every effort to accommodate. Please advise when you make your reservation.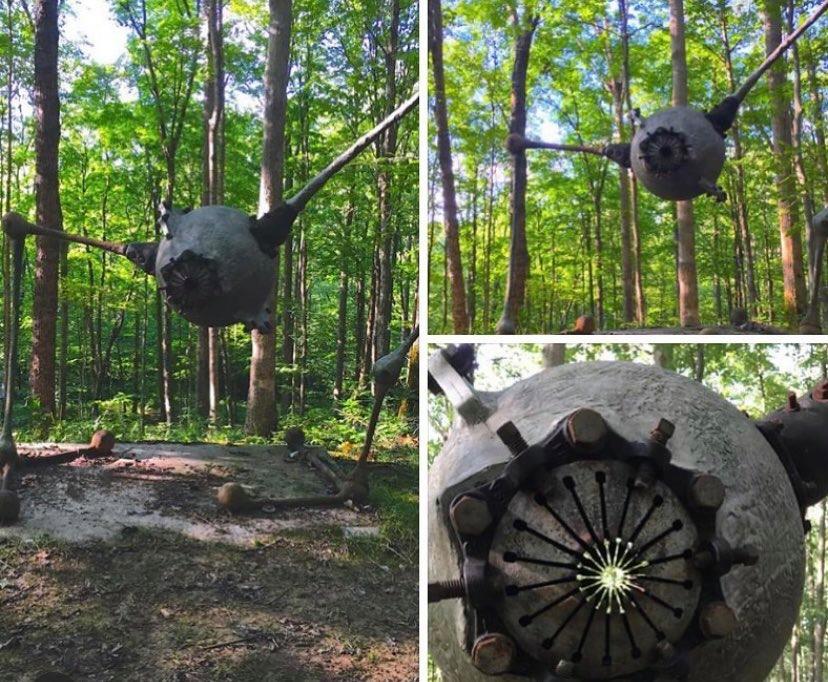 Guided Tours Reservations