Self-Guided Tour
Sculpture Trails Outdoor Museum is the place where fine art and nature collide. Come enjoy the Trails today with our growing collection of over 166 sculptures nestled in the scenic hiking trails of Indiana. There is something for everyone to discover at the Trails. The Museum is free and open to the public year-round. Hours are from 9am to 5pm Monday-Sunday. Enjoy the Trails! Download the Trails Map in the link below.
Donations
Sculpture Trails Outdoor Museum would not be possible without the generosity of donors like you. Every donation helps keep the Museum open and free for the public to enjoy. The Museum is a non-for-profit organization that aims to bring art and art-educational programs to Greene County, Indiana. Become a benefactor today and make a difference in your community.
 Guided Tours
Make your visit to the Trails even more special by signing up for Sculpture Trails guided tours for groups or fieldtrips. Come learn more about the Trails with a personal tour guide. Discover the stories behind each sculpture and a customized experience tailored for your group's needs. Book a reservation today by filling out the form below. Come explore the Trails with us!
Tour duration: 2 hours
Tour times: 12-5, 7 days a week
Tour length: 1 easy mile
$3.00 each for groups under 20
$2.00 each for groups over 20
Before you head our way. Print this information.
Print Sculpture Trails Park map.
Print Sculpture Road map from Yoho's
Print Step by Step Directions
The wooded paths are not handicap accessible, but we will make every effort to accommodate. Please advise when you make your reservation.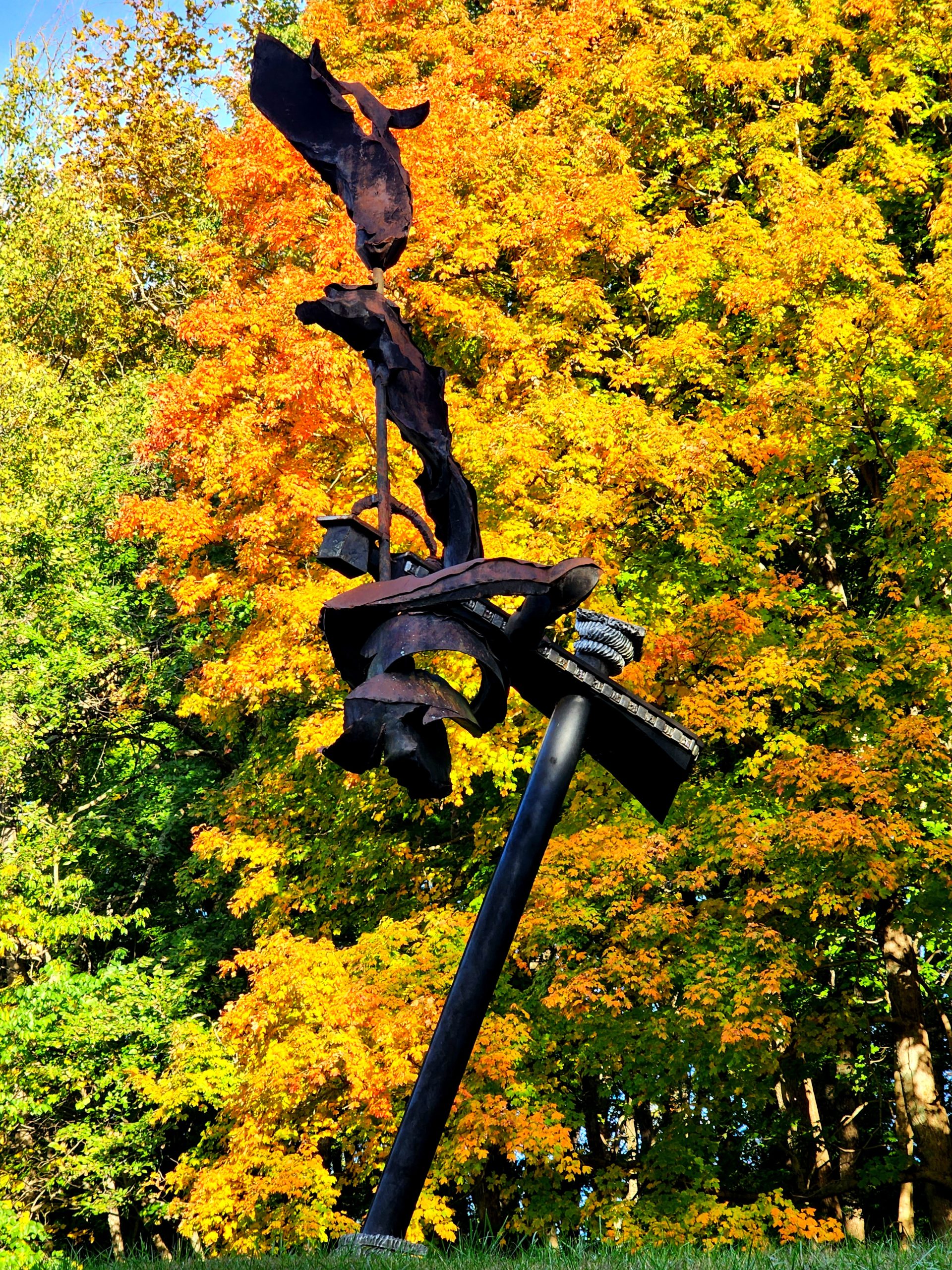 Guided Tours Reservations