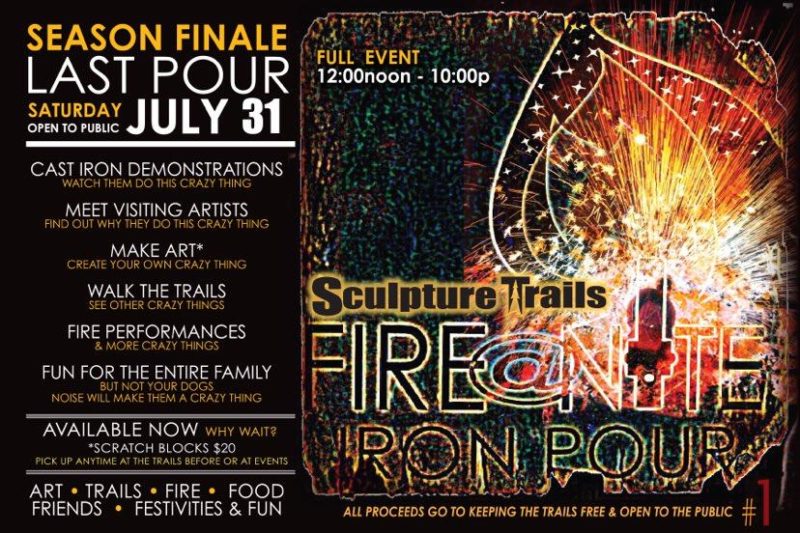 Event Details
From: July 31, 2021
To: July 31, 2021
Starting at: 12:00 PM
Finishing at: 10:00 PM
Address
Sculpture Trails
6764 North Tree Farm Road
Solsberry, IN
47459
United States
502-554-1788
We sadly cannot have our usual big blowout event and fire performances, but you can still make a piece of art that you can treasure forever!
Scratch-block and doodle-bowl molds will be available to pick up and carve July 20th through August 1st. Our resident artist will be on hand to provide instruction before you begin carving

Donations for molds can be made on our website at *insert donation page web address*

Molds must be returned no later than August 1st 

You can pick up your finished iron sculpture August 3rd through 8th.